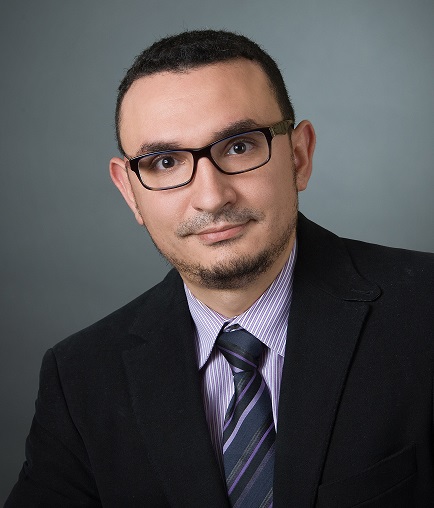 "My hope is that I can make a difference in my patients' lives by bringing healing, comfort, or encouragement."
Moustafa Youssef, M.D. became a physician because his family has always encouraged it, and he wanted to help people. His mother was diagnosed with breast cancer around the time he went into medical school, and it made an impact on him. He chose gastroenterology specifically because of his background because Hepatitis C and liver disease are prevalent in Egypt, where his family is from.
Dr. Youssef trained in a high volume procedure center at the University of New Mexico, and he received additional advanced training in inflammatory bowel diseases (Ulcerative Colitis and Crohn's disease). He is certified to perform TIF procedures (to treat acid reflux), and he was recently trained to perform endoscopy on post-bariatric surgery patients. He also routinely performs upper and lower endoscopy, capsule endoscopy, and advanced therapeutic ERCP procedures.
Dr. Youssef uses a multidisciplinary approach in treating digestive conditions. He does this by integrating alternative medicine and nutrition into his treatment plans, along with state of the art medical and endoscopic management. His ultimate goal is to improve each patient's experience and quality of life.
Dr. Youssef says that his practice is all about his patients, and they are his number one priority. He makes an effort to spend individual time with each of his patients.
In addition to his practice, Dr. Youssef has several current appointments. He is the Secretary of the Gastroenterology Division at Texas Health Harris Methodist Hospital in Fort Worth, a Quality Chairman of the Digestive Health Center of North Richland Hills, and he is on the DHAT Marketing and Research committees.
When he's not working, Dr. Youssef enjoys fishing, reading, spending time with his kids, and doing charity work with the Crohn's and Colitis Foundation.
Education, Memberships, Awards, and Affiliations
Medical School: University of Mansura – Mansura, Egypt
Residency in Internal Medicine: University of New Mexico – Albuquerque, NM
American College of Gastroenterology
American Gastroenterological Association
American Society of Gastrointestinal Endoscopy
Texas Society for Gastroenterology and Endoscopy