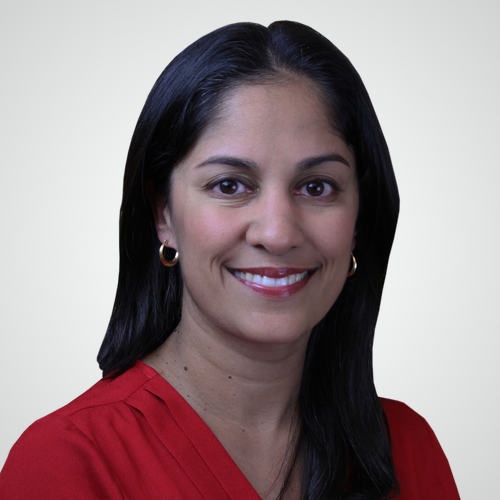 "The quality of care that we provide, our accessibility, and the friendly atmosphere we have here at DHAT really set us apart."
Sarita Gayle, M.D. became a doctor because she likes being able to contribute and help her patients. She chose to go into the field of gastroenterology because she liked the patient-centric approach that gastroenterology offers, as well as performing endoscopic procedures. She began practicing medicine in 2011, and she has been a member of DHAT since 2014.
Dr. Gayle got her Bachelor's Degree from the University of Texas at Austin, and she went to medical school at the University of Texas Health Science Center in San Antonio, Texas. She completed her residency in Internal Medicine at the University of Illinois in Chicago, then went on to complete a fellowship in Gastroenterology at the University of New Mexico in Albuquerque.
Her subspecialties include colon cancer screening and the treatment of peptic ulcer disease, gastroesophageal reflux disease (GERD), functional bowel disorders, and inflammatory bowel disease.
Dr. Gayle is affiliated with the Baylor University Medical Center, and she currently holds an appointment at Baylor University Medical Center and Baylor Scott & White – Waxahachie.
In her free time, Dr. Gayle enjoying traveling and dancing – specifically swing and ballroom dancing. She has two children: a 5-year-old and a 9-month-old, and they certainly keep her busy!