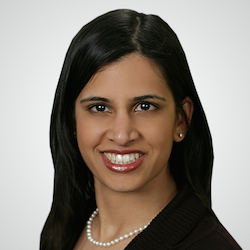 "I believe in evidence-based compassionate care. I want to do the right things for my patients based on their needs."
Jessica Shah, M.D. became a doctor because she was born with a spinal cord defect, and she had a lot of personal interaction with her physicians. She witnessed the impact of the doctors in her case, combined with her love of science and medicine, and decided to go into the medical field.
After becoming a doctor, she chose gastroenterology as her specialty because she found it satisfying that GI allows for prevention, and because there aren't many women in the gastroenterology field. It was an exciting opportunity to contribute and make an impact.
While Dr. Shah treats patients in all aspects of gastroenterology, she is especially passionate about the prevention of colon cancer, women's health (particularly hepatitis C), and inflammatory bowel diseases.
Dr. Shah has a Master's Degree in Clinical Science, and she is affiliated with Texas Health Harris Methodist Hospital Hurst – Euless – Bedford.
When she's away from work, Dr. Shah loves spending time with her two children, traveling, trying out new foods, live shows (music and theater), and playing the piano.
Education, Memberships, Awards, and Affiliations
Bachelor's degree, Vanderbilt University
Medical School, University of Kentucky
Residency in Internal Medicine, Parkland Hospital – Dallas
Fellowship in Gastroenterology, Parkland Hospital – Dallas