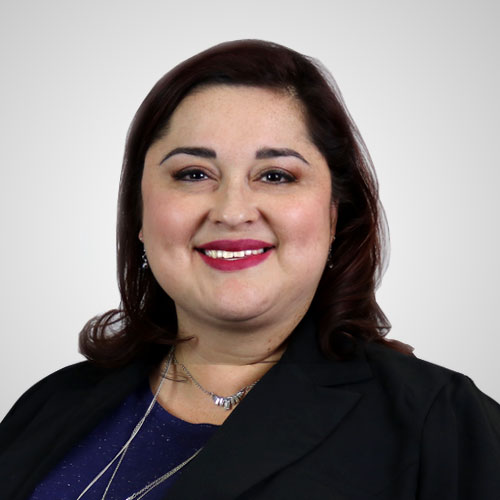 "I take care to ensure that my patients' spiritual, social, and/or emotional needs are met, since those factors can greatly influence their health and wellbeing."
Specialty: Internal Medicine, Gastroenterology
Board Certified: Internal Medicine
Languages Spoken: English, Spanish
Expertise: Practicing medicine since 2012, Joined DHAT in 2018
Residency: Internal Medicine, University of Texas Health Science Center – Houston, TX
Medical Doctorate: University of North Texas Health Science Center – Texas College of Osteopathic Medicine – Fort Worth, TX
Bachelor of Science: Biology, Baylor University – Waco, TX
Fellowship: Gastroenterology and Hepatology, The University of Texas Medical Branch – Galveston, TX
American College of Gastroenterology
American Gastroenterology Association
American Society for Gastrointestinal Endoscopy
Texas Medical Association
Physicians Association of North Texas
Venessa Beckman, D.O., can't remember a time when she didn't want to be a physician; she often jokes that she "walked out of the womb" with the idea. She was greatly influenced by her grandmother, who worked as a nurse's aide at a nursing home in south Texas. The job was not glamorous by any means, but Dr. Beckman saw that the special care and attention her grandmother provided for her patients was an important factor in the quality of their day. She always knew her journey into the medical field would be difficult since she was the first in her family to attend college, but it was a challenge she was eager to accept.
Dr. Beckman received her Bachelor's Degree in Biology from Baylor University in Waco, then went to medical school at the University of North Texas Health Science Center in Fort Worth. After graduating from medical school, she completed her residency in Internal Medicine at the University of Texas-Houston, followed by a fellowship in Gastroenterology and Hepatology at the University of Texas Medical Branch in Galveston. She is Board Certified in Internal Medicine.
Dr. Beckman chose to apply to an osteopathic medical school because she liked its philosophies of treating the whole individual instead of focusing solely on the medical problem. She found that these fundamental beliefs aligned with her personal approach to patient care.
Dr. Beckman is currently continuing her search for knowledge by pursuing a Master's Degree in Clinical Research and Education at the University of North Texas Health Science Center's Graduate School of Biomedical Sciences.
Dr. Beckman has executed several medical presentations, been involved in medical research, and she has even been published in a textbook on osteopathic medicine!
When she's not working at the Digestive Health Center of Texas, Dr. Beckman enjoys traveling and spending time with her family and friends.
Contact us today to schedule an appointment with an experienced gastroenterologist.