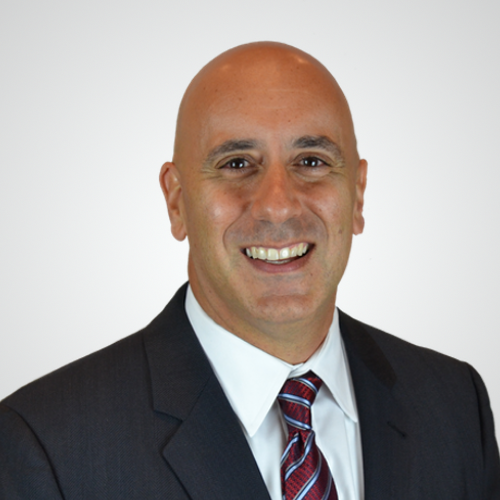 "I will personally see every one of the patients that come through my office. I intentionally set my schedule to allow each patient enough time, because I never want my patients to feel as though they were rushed. I want them to leave my office knowing there is a plan in place and that I will work with them until their problem is solved."
James Nackley, M.D. became a doctor because he wanted to truly make a difference in someone else's life. "What other job allows you to say that you have had a life-changing effect on someone? I have the most rewarding job in the world." He chose to pursue gastroenterology as his specialty because he lost his own father to gastrointestinal cancer while he was in his first year of medical school. This personal connection to the field changed the trajectory of his career. Now, Dr. Nackley is an advocate for GI cancer screenings, because 75-90% of colorectal cancer is preventable with early detection.
Dr. Nackley sees patients afflicted with a wide range of gastrointestinal disorders, but he is specifically interested in treating peptic ulcers and performing colon cancer screenings.
He is also extremely empathetic. "In order to connect with patients, I try to put myself in their shoes. With each patient I try to imagine how difficult it must be to open up to someone new and share their private medical problems. I try to keep it light and sometimes fun. Humor can often defuse very tense and uncomfortable encounters."
Dr. Nackley is a member of the Alpha Omega Alpha Honor Medical Society, which is only available to the top 25% of medical school students. During his residency, he earned the "James P. Baker Outstanding Graduating Internal Medicine Resident" award, and during his gastroenterology fellowship he earned the award of "Superior Research Presentation" at the University of South Florida.
He has been recognized as one of the by Fort Worth Magazine as one of the Best Doctors in Tarrant County, or "Top Docs," as well as being named as one of the "Texas Super Doctors" in Texas Monthly Magazine.
Dr. Nackley is proud to be with Digestive Health Associates of Texas because of their efficiency and the quality of care they provide, and they're a low-cost health care provider.
When he's not working, Dr. Nackley is an avid tennis player, and he is in his 7th year of involvement with the HOPE Farm leadership program for fatherless boys in Fort Worth.
Education, Memberships, Awards, and Affiliations
Medical School, Albany Medical College of Union University
Residency in Internal Medicine, Eastern Virginia Medical School
Fellowship in Gastroenterology, University of South Florida
Member, American Gastroenterological Association
Member, American College of Gastroenterology
Member, American Society for Gastrointestinal Endoscopy
Member, Tarrant County Medical Society
Member, Texas Medical Association
A.S.G.E. National Committee Member on Training