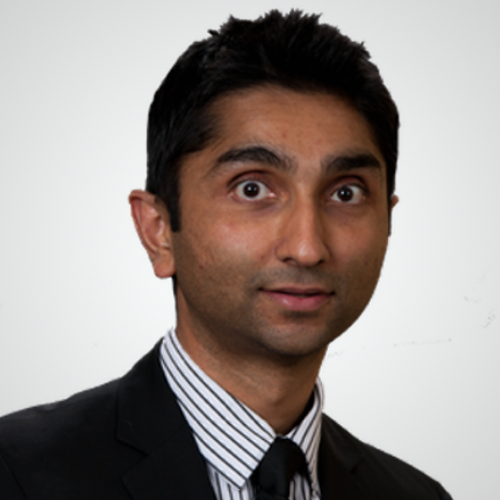 Dr. Patel remembers wanting to be a doctor from an early age. He choose gastroenterology because of it offers the ability to offer the majority patients immediate relief or solutions for their digestive issues. Dr. Patel believes his bedside manner is the best skill he brings to his practice, as he is personable and reliable.
In his spare time, you can find him enjoying a Michelob Ultra during happy hour, or relaxing with a cup of coffee and a good book on Sunday mornings. His favorite vacation destination would include a beach, where he would love to retire to.
"My goal is to provide unparalleled digestive health care for my patients by utilizing current medical knowledge and the latest technology."
Education, Memberships, Awards, and Affiliations
Medical School: Texas Tech – Lubbock, TX
Residency: Baylor Medical Center – Dallas, TX
Fellowship in Gastroenterology and Advanced Endoscopy, Baylor Medical Center – Dallas, TX
American College of Gastroenterology
American Gastroenterological Association
Dallas County Medical Society
American Society of Gastrointestinal Endoscopy
Texas Medical Association
Viralkumar Patel, M.D. became a doctor because he wanted to help people. His mother and father were doctors, and they loved to volunteer and give back to the community. He chose gastroenterology as his specialty because "it is one of the few specialties that have an immediate impact on the patient, and I can help to provide positive change and outcomes."
Dr. Patel cares for patients with a variety of digestive conditions, including acid reflux (GERD), abdominal pain, pancreas/gallstone problems, and colon cancer screening. He routinely performs upper and lower endoscopy, capsule endoscopy, and advanced therapeutic ERCP procedures. Additionally, he has a special interest in Barrett's esophagus and is trained in the Barryx ablative procedure.
Dr. Patel recommends Digestive Health Associates of Texas because they have the highest quality personnel, the latest technology, and a high standard of care.
Dr. Patel has been recognized as a "Best Doctor" in D magazine and has also received the "Top Physician" award at Texas Health Presbyterian in Dallas.
Dr. Patel strives to create a partnership with his patients to create the best healing environment.
When he isn't at work, he enjoys running, as well as donating his time and money to the Red Cross. He has volunteered in Africa and India, assisting with indigent care.