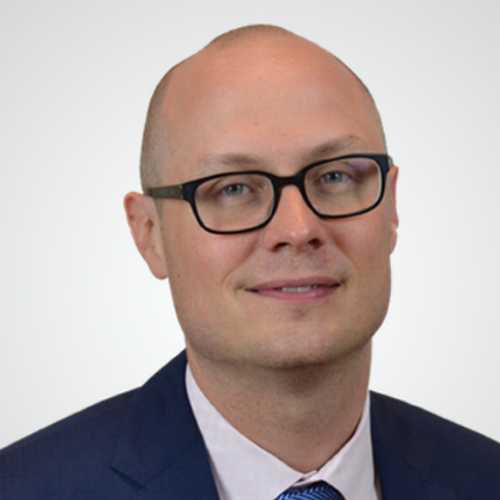 "The relationships that I've built with my patients over the years keeps the interest alive. I believe that all patients deserve thoughtful and compassionate care."
David Hall, M.D. was initially attracted to the practice of medicine because of its blend of art and science. After medical school, he pursued gastroenterology because he thought digestive diseases were the most interesting, and it allowed him to make an immediate difference in patients' lives.
Dr. Hall specializes in general gastroenterology, but he is especially interested in treating gastroesophageal reflux disease, which is also commonly known as GERD or acid reflux, inflammatory bowel disease, irritable bowel syndrome, and gallstones, in addition to performing colon cancer screenings. He has received extensive training in Endoscopic Retrograde Cholangiopancreatography, or ERCP, and continues to perform it when necessary.
He believes in being thorough, rational, and caring in his practice. He keeps up with recent advancements in gastroenterology and is always looking for new treatments to help his patients.
Dr. Hall is proud to be affiliated with DHAT because they are efficient and money-saving, as well as offering quality care with an experienced staff.
Dr. Hall is actively involved in Digestive Health Associates of Texas and the medical community in the Metroplex. He is on the Board of Directors and the Quality Assurance Committee at DHAT, and he is the Medical Director of the Digestive Health Center of Bedford. He is also on the Quality Assurance Committee of Metroplex Anesthesia Consultants, and he is a member of the Pharmacy and Therapeutics Committee of Texas Health Resources – HEB hospital. He was voted a "Top Doctor" by Fort Worth Magazine in 2016.
When not working, he enjoys cooking, skiing, swimming, golfing, and spending time with his wife, daughter, and golden retriever Garth.
Education, Memberships, Awards, and Affiliations
Medical School, Indiana University School of Medicine – Indianapolis, IN
Residency in Internal Medicine, UT Southwestern Medical Center – Dallas, TX
Fellowship in Gastroenterology, UT Southwestern Medical Center – Dallas, TX
American College of Gastroenterology
American Gastroenterological Association
Texas Medical Association