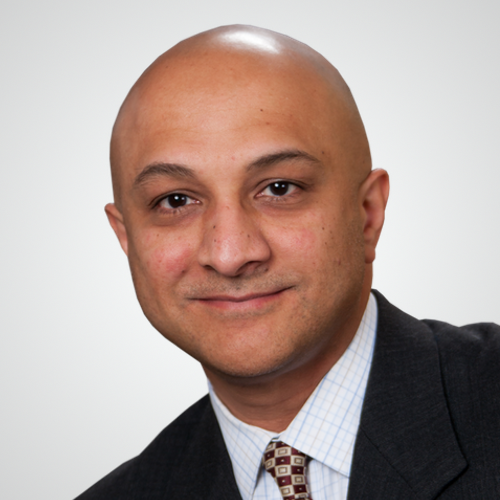 "My goal with my patients is to get them to smile or laugh. I want to spend time listening to them and making them feel comfortable before guiding them through their treatment."
Arshad Malik, M.D. decided to become a doctor because his parents guided him towards medicine. He originally wanted to be a veterinarian, but he decided to pursue gastroenterology instead because of the combination of both diagnosing patients and performing surgical procedures.
Dr. Malik earned his medical degree in Pakistan before coming to the US to complete his internship, residency, and two fellowships: one in gastroenterology and one in hepatology (study of the liver, pancreas, gallbladder, and biliary tree). After completing his training, he spent some time as an Assistant Professor at the University of Arkansas Medical Center in Little Rock, Arkansas. While there, he received a Red Sash Award from the medical students for providing excellent education.
His specific areas of interest are acid reflux (GERD), inflammatory bowel diseases (Crohn's disease and ulcerative colitis), irritable bowel syndrome, and hemorrhoids. He also treats swallowing problems, abdominal pain, rectal bleeding, gallstones, and hepatitis, as well as performing colon cancer screenings. He is an expert at procedures such as colonoscopy and the removal of colorectal polyps, upper endoscopy, esophageal dilation, hemorrhoid banding, Barrett's ablation, and capsule endoscopy of the small bowel.
Dr. Malik has been published in several prestigious journals, including the Annals of Internal Medicine, Hepatology, Gastroenterology; Alimentary Pharmacology and Therapeutics; Digestive Disease and Sciences; and American Journal of Gastroenterology. He has published book chapters in The Encyclopedia of Gastroenterology and in Sleisinger & Fordtran's Textbook on Gastrointestinal and Liver Disease.
He says Digestive Health Associates of Texas stands out because of the quality of the staff, efficiency, and the emphasis that is placed on patient care. Dr. Malik brings a unique touch to the DHAT practice with his vast knowledge, his innate ability to connect with patients, and his expert (but judicious) use of GI tests and procedures. His remarkable ability to improve the long term health of his patients has earned him the respect and admiration of patients and colleagues.
When not advancing the welfare of his patients, Dr. Malik spends time with his wife, 2 sons, and their cat Marbles. He enjoys reading, listening to music, swimming, long-distance cycling, and soccer.
Education, Memberships, Awards, and Affiliations
Medical School: The Aga Khan University Medical College – Karachi, Pakistan
Internship and Residency in Internal Medicine: University of Texas Health Science Center – Houston, TX
Hepatology Fellowship: University of Texas Southwestern Medical School – Dallas, TX
Gastroenterology Fellowship: University of Texas Southwestern Medical School – Dallas, TX
Assistant Professor, University of Arkansas Medical Center – Little Rock, AR
American College of Physicians
American College of Gastroenterology
American Gastroenterological Association
American Society for Gastrointestinal Endoscopy
Texas Medical Association
Texas Medical Association