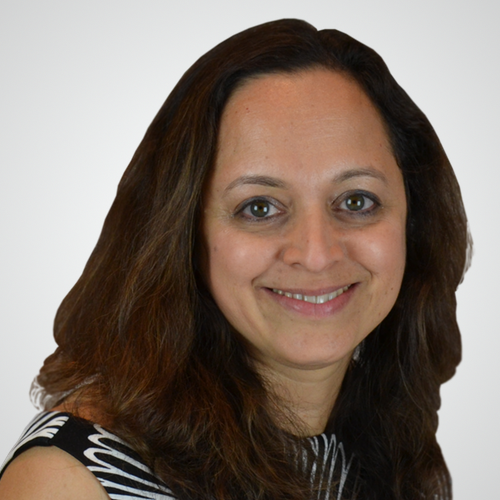 "I am humbled by the trust my patients place in me, and the ability to make a difference and improve the quality of life gives me tremendous joy."
Hemangi Kale, M.D. has known that she wanted to be a doctor since she was a child. She always enjoyed biology and other sciences, and she was greatly influenced by her mother, who is also a physician. "The act of healing and the importance of good health have always fascinated me," she said. When Dr. Kale was in medical school at BJ Medical College in India, she discovered her love of gastroenterology.
Dr. Kale has 15 years of experience treating a wide spectrum of gastrointestinal disorders. She noted, "my prior experience as the director of a motility lab has positioned me well to diagnose and treat esophageal as well as anorectal motility disorders."
While Dr. Kale is interested in all aspects of gastroenterology, she is especially fascinated by the diagnosis and treatment of pancreatic and biliary diseases, including ERCP (endoscopic retrograde cholangiopancreatography) and EUS (endoscopic ultrasound).
Dr. Kale finds helping patients immensely rewarding. In fact, she said that the "motto" of her practice is "patients come first."
As a woman, she also enjoys treating women's gastrointestinal issues, and she finds that many female patients feel more comfortable with her than they would a male doctor.
She decided to join Digestive Health Associates of Texas because she finds them to be an efficient, dedicated, and patient-oriented facility.
In addition to her practice, Dr. Kale is also focused on teaching and education. She is currently an Assistant Professor of medicine at Texas A&M University.
When she's not working, Dr. Kale enjoys music and Indian classical dance.
Education, Memberships, Awards, and Affiliations
Medical Doctorate, BJ Medical College – India
Residency in General Surgery, BJ Medical College – India
Residency in Internal Medicine, Metro Health/Case Western Reserve University
Fellowship in Gastroenterology, Metro Health/Case Western Reserve University
Training in Endoscopic Ultrasound at the University of California at Davis and the University of Montreal
Assistant professor of medicine at Texas A&M University
Consulting gastroenterologist at Baylor Medical Center Dallas
Consulting gastroenterologist at Baylor Medical Center, Waxahachie
American Gastroenterology Association
American Society for Gastrointestinal Endoscopy