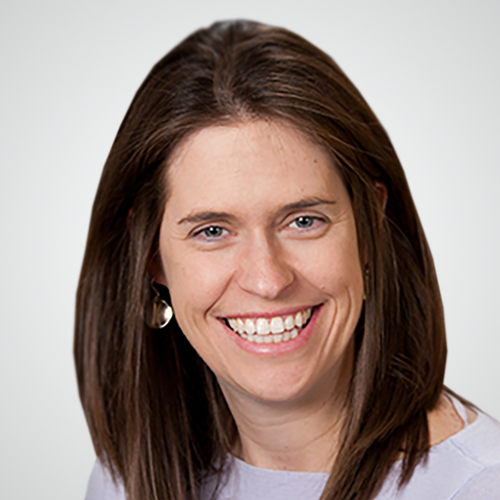 "My driving principle in practice is that the patient always comes first. I strive for clear communication with my patients and to try to work with them and relate to them."
Elizabeth Odstrcil, M.D. has been with Digestive Health Associates of Texas since she began practicing medicine in 2009. She discovered her love of gastroenterology while she was researching Hepatitis C in medical school at UT Southwestern. She did her residency and fellowship at Baylor University Medical Center, where she trained under some of the premier GI specialists in the country, including Dr. John Fordtran and Dr. Lawrence Schiller.
Clinically, Dr. Odstrcil is interested in women's health, small bowel enteroscopy, the treatment of Irritable Bowel Syndrome and Inflammatory Bowel Disease, and the impact that obesity has on the gastrointestinal system. She is always looking to incorporate new technology into her medical practice.
Dr. Odstrcil is also engaged in clinical trials, and she is currently one of the principal investigators for two national clinical trials. She has been involved in studies that have been presented at national conferences!
In addition to her practice, Dr. Odstrcil is also passionate about teaching. She is a Clinical Instructor at Texas A&M University College of Medicine, and she leads the gastroenterology elective for medical students and residents at Baylor University Medical Center.
When she's not working, Dr. Odstrcil enjoys traveling and spending time with family and friends.
Education, Memberships, Awards, and Affiliations
Medical Doctorate, UT Southwestern Medical School – Dallas, TX
Residency in Internal Medicine, Baylor University Medical Center – Dallas, TX
Fellowship: Gastroenterology, Baylor University Medical Center – Dallas, TX
Clinical Instructor – Texas A&M University College of Medicine
American College of Gastroenterology – Fellow
American Gastroenterology Association
American Society for Gastrointestinal Endoscopy
American College of Physicians
Texas Medical Association