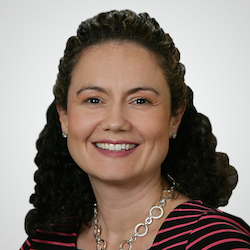 "It's important to me that my patients feel that I care about them as a unique individual, not just as a name on a schedule. I want to make a personal connection."
Noel Snowberger, M.D. decided to go into medicine because she always found biology interesting, and she enjoyed working with people. She chose gastroenterology specifically because it treats a wide spectrum of diseases, and every patient is different, which is interesting and challenging.
Dr. Snowberger completed medical school at the University of Texas Medical Branch (UTMB) in Galveston, TX. She finished her internship and residency (both in Internal Medicine) before completing a fellowship (in Gastroenterology) at Baylor University Medical Center in Dallas, TX.
Her specific areas of interest in the field of gastroenterology are in screening colonoscopies, women's health, inflammatory bowel diseases (Crohn's disease and ulcerative colitis), and Celiac disease.
The biggest advancement in gastroenterology in recent years that has changed the way Dr. Snowberger treats her patients is the new research and medicines for IBD.
She is currently on the Board of Directors at Digestive Health Associates of Texas, and she feels that DHAT is unique because of the personal care they offer. The physicians and staff at DHAT genuinely like what they do and enjoy working together. Dr. Snowberger and her staff aim to provide professional and personal care to all her patients.
She has been recognized several times throughout her career, most recently as one of D Magazine's Best Doctors in 2011, 2013, 2015, and 2016.
When Dr. Snowberger isn't working, she enjoys gardening as well as spending time with her children and her dogs (Dobermans).
Education, Memberships, Awards, and Affiliations
Bachelor of Arts in English Literature: University of Texas – Austin, TX
Medical School: University of Texas Medical Branch – Galveston, TX
Internship and Residency in Internal Medicine: Baylor University Medical Center – Dallas, TX
Fellowship in Gastroenterology: Baylor University Medical Center – Dallas, TX
American College of Gastroenterology
American College of Physicians