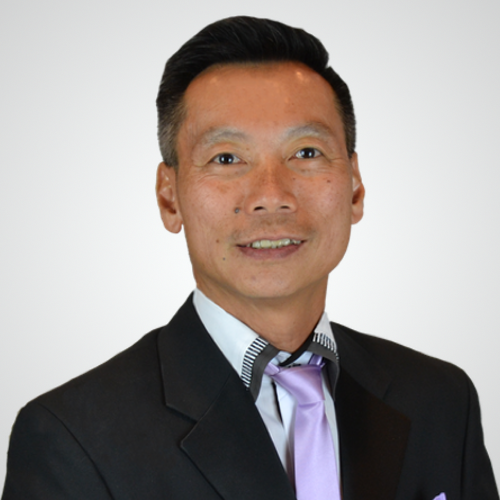 "He is excellent overall. Professional, extremely knowledgeable and thorough."
Specialized Procedures: Colon Cancer Screening
Languages: English, Vietnamese
Dr. Do treats general gastrointestinal problems as well as actively promoting colon cancer screening and viral hepatitis screening. He has served as the Chairman of the National CDC Task Force for Hepatitis B in Asian Americans, Dr. Do has his private practice in Plano, and also is a clinical assistant professor at the University of Texas Southwestern Medical School.
Spend just five minutes with Dr. Do and you'll immediately sense his zest for life. As a clinical professor at UT Southwestern, he enjoys mentoring medical students and has a strong passion to lead minority students who are pursuing their medical dreams. He is also dedicated to doing work and volunteering for Hepatitis related organizations.
As a child he recalls telling his father, who was a surgeon that he never wanted to be a doctor. But that changed when he was in college and volunteered his time at a hospital. He choose gastroenterology because he was good with his hands and enjoyed the procedural elements GI offered.
In his free time, he is an avid tennis player, competing regionally with USTA. In addition, he starting ballroom dancing almost ten years ago and for the past seven has competed nationally with his wife. They focus on Latin dances, such as the tango, samba and cha-cha.
His patients will tell you he is humorous and easy going, a physician who enjoys connecting with his patients.
Dr. Do appreciates the opportunity to learn and grow daily. He sets new goal for himself every couple of years, whether it's learning a new language or how to play the piano. He simply relishes in living.
One of his favorite vacation spots is Laguna Beach, where you can find him enjoying a margarita.
Education and Training
Board Certified: Internal Medicine and Gastroenterology
Fellowship: Gastroenterology, University of Arizona Health Sciences Center, Tuscon, AZ
Residency: Chief Resident, Internal Medicine, Dwight D. Eisenhower V.A. Hospital, Leavenworth, KS
Internal Medicine Residency: University of Kansas Medical Center, Kansas City, KS
MD: University of Kansas School of Medicine, Kansas City, KS
Undergrad: University of Kansas, Lawrence, KS
Professional Affiliations
Fellow of American Gastroenterology Association
Fellow of American College of Physicians
Past Chairman, National Task Force for Hepatitis B in Asian Pacific Islanders (initiated by CDC since 1997, included most of the national and local hepatitis B organizations in the US, many University hepatitis B programs, along with multiple communities organizations)
Executive Board member, Secretary, for Asian Health Foundation, 2010-present
Clinical Assistant Professor, UT Southwestern Medical School
Chairman-Board of Director, Vietnamese Medical Association of the USA , 2007-2010