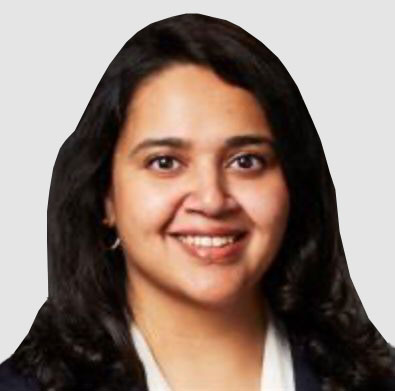 Education
Medical School:

Trivandrum Medical College

Residency:

Mayo Clinic ( internship), University of Missouri Columbia (residency)

Fellowship:

UT Southwestern Medical Center
Certifications
Board Certified in Gastroenterology

Board Certified in Internal Medicine
Professional Affiliations
American College of Gastroenterology

American Gastroenterological Association

Texas Society for Gastrointestinal Endoscopy

American Neurogastroenterology and Motility Society
Dr. Harris is a board-certified gastroenterologist with a focused interest in motility and functional disorders of the gastrointestinal tract. She performs routine GI procedures such as upper endoscopy, push enteroscopy and colonoscopy in the diagnosis, screening and surveillance of gastrointestinal diseases and cancers. In addition, she also specializes in interpreting esophageal manometry, BRAVO, impedance ph studies, anorectal manometry and smart pill. She is fluent in English. She is a member of the ACG, ANMS, AGA and TSGE.
Why did you choose to specialize in Gastroenterology?
Gastroenterology is a field of internal medicine which is unique in many aspects.
In addition to being a rare combination of both procedural and clinical skills, the practice of gastroenterology involves diseases of multiple organ systems. As Hippocrates is famously quoted to say, " All disease begins in the gut", then what could be more fascinating than the study and practice of gastroenterology.
Do you have a specialty of interest in Gastroenterology?
My interest in Gastroenterology is in motility and functional disorders of the gut. These include esophageal dysmotility, gastroparesis, functional dyspepsia, cyclical vomiting syndrome, dyssynergic defecation, small bowel dysmotility, short gut syndrome, small intestinal bacterial overgrowth. I also have experience with the management of POTS and gastrointestinal symptoms.
Do you fluently speak any other languages in addition to English?
Hindi, Malayalam
What do you and your family enjoy doing in your spare time?
I enjoy travelling, spending time with family, cooking for friends and family, exploring new campsites.