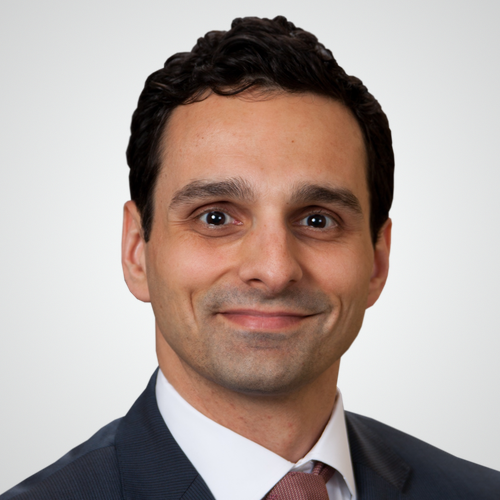 "I believe in giving time to my patients and in building relationships with them."
Alexander Mantas, M.D. was born and raised in Dallas, Texas. He is the eldest of four children and a second generation Greek-American. His interest in medicine took root as he watched his father practice internal medicine. He decided to become a gastroenterologist because he has a history of colon cancer in his family, and he was very motivated to do lab work and research to find a cure for colon cancer. He offers consultation, evaluation, and treatment of all digestive symptoms and conditions.
In his practice, Dr. Mantas uniquely provides the most comprehensive and up-to-date gastrointestinal care in Texas, and he is excited to give back to a North Texas community that has nurtured his academic growth. He strongly believes that providing medical care begins with a close doctor-patient relationship built on communication, education, and compassion.
Dr. Mantas is excited to bring his patients into a state of perfect digestive health by combining the cutting-edge of modern science with the gentle art of old-fashioned medicine. He has authored original articles, textbook chapters, and research abstracts.
His areas of specialty are colon cancer screenings, hemorrhoid treatment, gastrointestinal genetic testing, obesity and weight loss, and women's digestive health. His endoscopic skills expand beyond fundamental endoscopy and into advanced techniques such as enteroscopy, endoscopic ultrasound, and endoscopic retrograde cholangiopancreatography.
During his years as a gastroenterologist, Dr. Mantas has witnessed promising new medicines for the treatment of inflammatory bowel diseases, the increasingly widespread knowledge that a healthy diet can help patients address GI symptoms, a more comprehensive understanding of the gut biome, and improved colon cancer screening and polyp removal.
Outside of medicine, Dr. Mantas' hobbies include CrossFit and Olympic weightlifting. He also enjoys spending time with his wife, renovating his nearly century-old home, and cooking healthy cuisine utilizing herbs and vegetables from his garden.
Education, Memberships, Awards, and Affiliations
Bachelor's Degree: Austin College – Sherman, TX
Medical School: University of Texas Southwestern Medical School – Dallas, TX
Residency in Internal Medicine, Baylor University Medical Center – Dallas, TX
Fellowship in Gastroenterology, Baylor University Medical Center – Dallas, TX
American College of Gastroenterology
American Gastroenterological Association
American Society for Gastrointestinal Endoscopy
Texas Medical Association
American Medical Association
Dallas County Medical Society
Association for the Study of Liver Disease