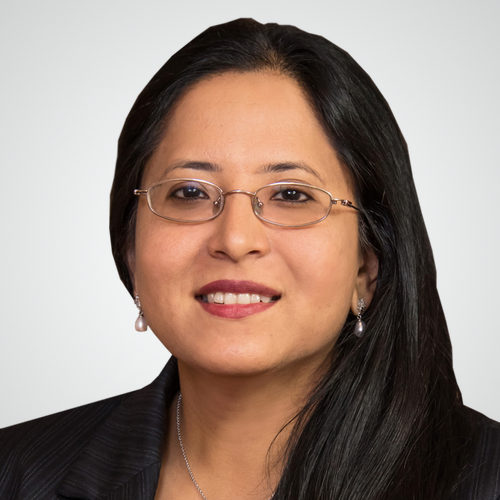 "I want my patients to feel that I've taken the time to listen to them and that I have performed a detailed evaluation. I want them to fully understand their treatment plan so they can feel better quickly."Yamini Maddala, M.D.Digestive Health Associates of Texas in Dallas, TX
Yamini Maddala, M.D. chose to become a doctor because she wanted to help people improve their quality of life, and she wanted to help sick people get better. 
She chose the field of gastroenterology because she was fascinated by how gastrointestinal physiology worked, and she liked that it is a procedure-oriented field. Dr. Maddala is a stomach and bowel specialist, and her goal is to provide endoscopic treatments for many gastroenterological conditions. She is an advocate for colon cancer awareness and screenings. She specializes in performing endoscopic procedures such as ERCP (endoscopic retrograde cholangiography) and capsule endoscopy. She has experience treating celiac disease, functional bowel disorders, inflammatory bowel diseases, and liver diseases. Dr. Maddala thinks Digestive Health Associates of Texas is set apart from other facilities because of their clinical research/ trials, their highly qualified and compassionate gastroenterologists, their up-to-date treatment options, and the efficient staff at their centers.
Dr. Maddala is affiliated with Medical City – McKinney, Methodist McKinney Hospital, and Texas Health Presbyterian – Allen. When she's not working, Dr. Maddala enjoys spending time with her family (including playing tennis with her kid), working out, and reading books for her monthly book club.
Education, Memberships, Awards, and Affiliations
Medical Doctorate, Gandhi Medical College
India Internship in Internal Medicine at Guthrie Robert Packer Hospital – Sayre,
Pennsylvania Residency in Internal Medicine,
University of Medicine and Dentistry of New Jersey
Fellowship in Hepatology, Mayo Clinic
Rochester Fellowship in Gastroenterology,
Allegheny General Hospital – Pittsburgh, Pennsylvania