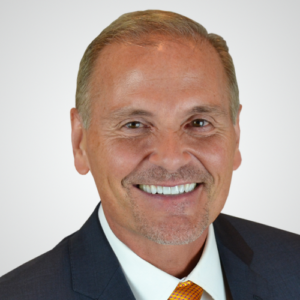 "I believe patient outcomes are maximized when they have an understanding and active role in the evaluation, diagnosis and treatment options."
Dr. Hakert made the decision to specialize gastroenterology in medical school, when he did a rotation in GI. As someone who has always loved tools, he enjoyed learning the endoscopic procedures that allowed him to use his hands and instruments to help patients. On his days off, you can find him at the lake with his family, where he continues his love of tools and expressing his creativity through woodworking and painting.
Dr. Hakert describes himself as compassionate, empathetic and easy-going, all characteristics he brings to his patients on a daily basis.
Education, Memberships, Awards, and Affiliations
Bachelor's Degree, University of Texas – Austin
Medical School, University of Texas – Houston
Residency in Internal Medicine, University of Oklahoma – Norman, OK
Fellowship in Gastroenterology, University of Oklahoma – Norman, OK
American College of Gastroenterology
American Society of Gastrointestinal Endoscopy
Texas Medical Association
James Hakert, M.D. is one of the founding physicians of Digestive Health Associates of Texas, and he points to his fascination with the workings of the human body as the primary driving force behind becoming a doctor. "Everything the body does is done for a reason." While he was in medical school, he chose the specialty of gastroenterology because he has always enjoyed working with interesting tools, and he was intrigued by the prospect of using endoscopy equipment.
Dr. Hakert got his undergraduate degree at the University of Texas at Austin, then completed medical school at the University of Texas at Houston. He did both his residency in Internal Medicine and a fellowship in gastroenterology at the University of Oklahoma.
He sees DHAT as unique because of the quality and value they provide. "As healthcare costs have continued to rise, we've been able to provide high quality care that is accessible and efficient for all patients. We're able to provide exceptional care at a reduced price due to our size and scale." Dr. Hakert is the President of DHAT, as well as a member of the DHAT Executive Committee and the DHAT Board of Directors. He loves the opportunity to tie business and administration into healthcare.
DHAT is focused on the overall patient experience and showing compassion towards patients. Dr. Hakert wants his patients to walk away feeling as though he listened to them and that they were taken care of by him and his entire staff.
Dr. Hakert's fields of interest in gastroenterology include colon cancer screening, the role bacteria plays in the GI tract, GERD (gastroesophageal reflux disease), inflammatory bowel diseases (e.g. Crohn's and colitis), peptic ulcer disease, liver disease, chronic abdominal pain, hemorrhoids, and irritable bowel syndrome. He performs endoscopic procedures, such as upper gastrointestinal endoscopy, colonoscopy, and hemorrhoidal banding.
When Dr. Hakert is away from DHAT, his favorite hobby is painting modern/abstract art on canvas with acrylic and oil paints. He also appreciates spending time at the lake with his family.