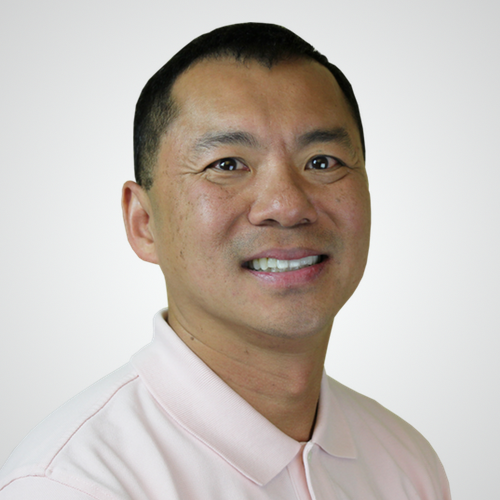 "The patient experience in my medical practice is that of mutual respect and an expediency to treat their symptoms, while utilizing medical testing to arrive at the correct diagnosis and a long-term treatment plan."
John Lee, M.D. became a doctor because he wanted to help people, and he always loved the sciences. He chose to go into gastroenterology specifically because he likes to cook, and he finds the digestive system to be fascinating. He also valued the breadth of the specialty, because gastroenterology is such a broad field encompassing all ages. "Gastrointestinal medicine allows me to restore a patient's digestive health through problem-solving and treatment using endoscopic tools (endoscopes allow direct view of the esophagus, stomach, small bowel, and colon through fiber optics projected on high definition monitors)."
Dr. Lee has special interests in acid reflux (GERD), colorectal cancer screening, non-surgical treatment of internal hemorrhoids (hemorrhoidal band ligation), biliary disorders (gallbladder and bile ducts), celiac disease and gluten sensitivity, inflammatory bowel disease (Crohn's disease and ulcerative colitis), chronic hepatitis C, chronic diarrhea and irritable bowel syndrome.
Dr. Lee appreciates being a part of Digestive Health Associates of Texas because they are a nationally recognized facility with a high quality of care, and he enjoys the environment.
In addition to his work at DHAT, Dr. Lee is also a staff physician at both Texas Health Presbyterian Hospital in Dallas and Baylor-Scott & White at Lake Pointe in Rowlette, Texas, as well as being the Chair of the Quality committee at Baylor-Scott & White Lake Pointe and a past Chief of Staff at Baylor-Scott & White Lake Pointe.
Dr. Lee's goal is patient satisfaction and providing personalized service to his patients. He believes that the medical services he offers should be tailored to individual needs, and he enjoys interacting with his patients and hearing their unique stories.
When he isn't working, Dr. Lee loves cooking traditional Chinese dishes and playing Baroque romantic music on the piano. He also likes to give back by volunteering with the Red Cross.
Education, Memberships, Awards, and Affiliations
Bachelor's degree in Biophysics, University of Pennsylvania (cum laude)
Medical School, University of Chicago School of Medicine
Residency in Internal Medicine, Washington University School of Medicine
Fellowships in Gastroenterology and Advanced Endoscopy, Johns Hopkins
American College of Gastroenterology
American Gastroenterological Association
American Society of Gastrointestinal Endoscopy