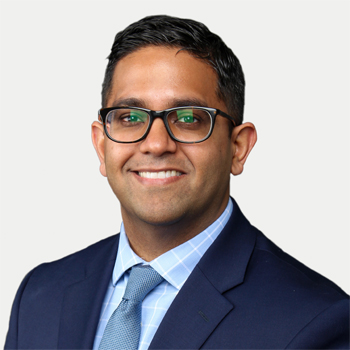 Specialty: Gastroenterology, Internal Medicine
Board Certified: Internal Medicine
Expertise: Practicing medicine since 2014, Joined DHAT in 2019
Residency: Methodist Dallas Medical Center – Dallas, TX
Medical Doctorate: Medical Doctorate, Ross University School of Medicine – Portsmouth, Dominica, West Indies
Bachelor of Science: Anthropology, University of Houston – Houston, TX
Rathan Reddy, M.D. received his Bachelor of Science degree from the University of Houston, where he was on the Dean's List, earned an Academic Achievement Scholarship Award, and was named a Lockheed Martin Honors Scholar. He went to medical school at Ross University School of Medicine in Portsmouth, Dominica in the West Indies. During medical school, he participated in the Pace Scholars Program, and he served as a junior faculty member on the medical education review program.
Dr. Reddy completed a residency in Internal Medicine and a fellowship in Gastroenterology and Hepatology at Methodist Dallas Medical Center in Dallas, TX.
He is proficient in several different variations of endoscopic GI procedures, including EGD (esophagogastroduodenoscopy, also known as an upper GI endoscopy), colonoscopy, capsule endoscopy, PEG (percutaneous endoscopic gastrostomy) placement and management, ERCP (endoscopic retrograde cholangiopancreatography), and manometry.
Education, Memberships, Awards, and Affiliations:
Bachelor of Science in Anthropology, University of Houston – Houston, TX
Medical Doctorate, Ross University School of Medicine – Portsmouth, Dominica, West Indies
Internship and Residency in Internal Medicine, Methodist Dallas Medical Center – Dallas, TX
Fellowship in Gastroenterology and Hepatology, Methodist Dallas Medical Center – Dallas, TX
American College of Gastroenterology
American Society of Gastrointestinal Endoscopy
Texas Society for Gastroenterology and Endoscopy