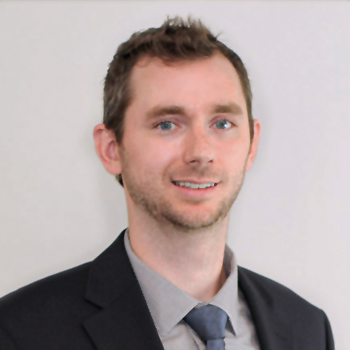 Specialty: Gastroenterology, Internal Medicine
Board Certified: Gastroenterology, Internal Medicine
Expertise: Practicing medicine since 2014, Joined DHAT in 2019
Residency: University of Oklahoma School of Community Medicine – Tulsa, OK
Medical Doctorate: University of North Texas Health Science Center – Fort Worth, TX
Bachelor of Science: University of Texas-Pan American – Edinburg, TX
Paul Paradiso, D.O. graduated Summa Cum Laude with a Bachelor of Science degree in Biology from The University of Texas-Pan American, then decided to pursue becoming a doctor of osteopathic medicine instead of getting a traditional MD degree in order to focus more on treating the body as a whole.
He went to medical school at the University of North Texas Health Science Center's Texas College of Osteopathic Medicine, then did his internship and residency in Internal Medicine at the University of Oklahoma's School of Community Medicine in Tulsa, Oklahoma. Next, he completed a fellowship in Gastroenterology at Valley Hospital Medical Center in Las Vegas, Nevada. During this three-year fellowship, Dr. Paradiso was a Fellowship Board Review coordinator for the first two years and Chief Gastroenterology Fellow in his final year.
Dr. Paradiso enjoys reading, hiking, hunting, camping, traveling, playing sports, and spending time with his family.
Education, Memberships, Awards, and Affiliations:
Bachelor of Science in Biology, University of Texas Pan American – Edinburg, TX
Doctor of Osteopathic Medicine, University of North Texas Health Science Center – Fort Worth, TX
Residency in Internal Medicine, University of Oklahoma School of Community Medicine – Tulsa, OK
Fellowship in Gastroenterology, Valley Hospital Medical Center – Las Vegas, NV
Adjunct Faculty for Touro University of Nevada, Valley Hospital Medical Center – Las Vegas, NV
American College of Gastroenterology
American College of Physicians