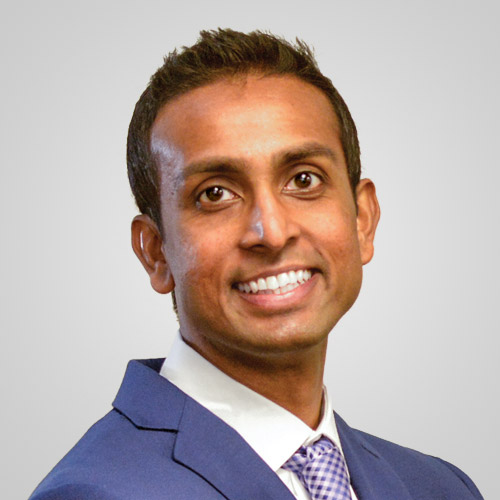 Dr. Nathana K. Surkunlingam
Specialty: Gastroenterology, Internal Medicine
Board Certified: Gastroenterology, Internal Medicine
Expertise: Practicing medicine since 2011, Joined DHAT in 2019
Residency: Northside Hospital and Tampa Bay Heart Institute – St. Petersburg, FL
Medical Doctorate: Philadelphia College of Osteopathic Medicine – Georgia Campus – Suwannee, GA
Bachelor of Science: Southern Methodist University – Dallas, TX
Fellowships:
Gastroenterology, Largo Medical Center – Largo, FL
Advanced Endoscopy, Arizona Center for Digestive Health – Gilbert, AZ
Nantha K. Surkunlingam, D.O. is a skilled gastroenterologist. He graduated from Southern Methodist University in Dallas with his Bachelor's degree in 2004, and he received his doctorate from the Philadelphia College of Osteopathic Medicine – Georgia Campus in Suwannee, GA in 2011. He did his internship and his residency training in Internal Medicine at Northside Hospital and Tampa Bay Heart Institute in St. Petersburg, FL. He then completed 2 fellowships: one in gastroenterology at Largo Medical Center in Largo, FL, and one in advanced endoscopy at the Arizona Center for Digestive Health in Gilbert, AZ. Dr. Surkunlingam has excelled in leadership positions, including as a Chief Fellow during the last year of his fellowship in gastroenterology and as a mentor during his Internal Medicine residency. He has also generously volunteered to serve on multiple boards and committees over the years, and he is currently an Associate Professor of Medicine at the Creighton University School of Medicine. Dr. Surkunlingam is board certified in both gastroenterology and internal medicine.