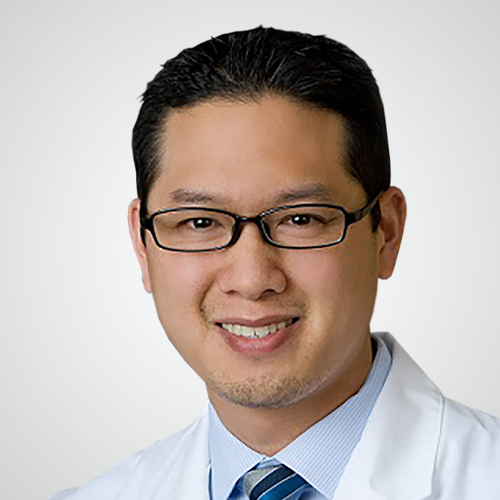 "I want to deliver cutting-edge gastrointestinal and liver care to my community, and I strive to provide my patients with the same quality of care as I would my own family."
Bryan Ong, M.D. became a doctor because he has always been interested in the science of medicine and diseases. He specifically chose the field of Gastroenterology because it had the most potential for growth since there are still many unknowns in gastroenterology that can benefit from progress. He also likes that he can help a wide number of people who suffer from common (and not-so-common) GI issues.
Dr. Ong completed medical school, his internship, and his residency at the University of Texas Southwestern Medical School in Dallas, Texas before finishing a fellowship in Gastroenterology at the University of Oklahoma Health Science Center in Oklahoma City, Oklahoma.
His specific areas of interest in the field of gastroenterology are in screening colonoscopies and esophageal diseases.
Dr. Ong offers multiple acid reflux studies (Bravo and 24-hour), and he provides esophageal dysmotility evaluations through high-resolution manometry.
He says that DHAT is unique because of the way it provides direct patient-to-physician care.
Dr. Ong has been recognized several times in his medical career. While he was in medical school at UT Southwestern, he was named a Howard Hughes Medical Institute Research Fellow, and he was a selected speaker at a UT Southwestern research forum. While he was a Gastroenterology Fellow at the University of Oklahoma Health Science Center, he was named Chief Fellow in 2013, and he received the Richard F. Harty Award in 2014.
When Dr. Ong isn't working, he enjoys traveling and spending time with his friends and family.
Education, Memberships, Awards, and Affiliations
Medical School, UT Southwestern Medical School – Dallas, TX
Internship in Internal Medicine, UT Southwestern Medical School – Dallas, TX
Residency in Internal Medicine, UT Southwestern Medical School – Dallas, TX
Fellowship in Gastroenterology, University of Oklahoma Health Science Center – Oklahoma City, OK
Member, American College of Gastroenterology
Member, American Gastroenterological Association
Member, Tarrant County Medical Society
Member, Texas Medical Association