How to Get Colorectal Cancer Screenings Without Insurance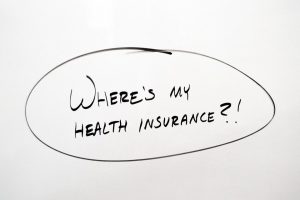 Last year, the American Cancer Society lowered the recommended age to begin screening for colon cancer from 50 to 45, mainly due to a study highlighting the increase in cases of colorectal cancer in the under-55 age group.
Although most colorectal cancer cases are curable, colon cancer is responsible for the second highest number of cancer-related deaths in America annually. The United States Preventative Services Task Force recommends colon cancer screenings, noting that they can reduce the risk of death by nearly 90%. However, only about 1/3 of people in the target age range for colon cancer screenings actually get them. Many of the ones who don't receive screenings are uninsured, and it's estimated that more than 50% of America's uninsured adults have not seen a doctor in the past year, much less scheduled a life-saving preventative procedure.
A colonoscopy is considered to be the "gold standard" test to detect colorectal cancer, and it is the only cancer screening method that allows for the removal of pre-cancerous polyps before they can become cancerous, effectively preventing cancer. Medicare and most insurance plans help cover the cost of routine colonoscopies, but if you don't have insurance, you can still get a colorectal cancer screening.
Independent ambulatory surgery centers can save you a lot of money for your medical needs, especially when compared to hospital pricing. Because hospitals have the power to negotiate with insurance companies to receive more money for the same procedures, your out of pocket costs will almost surely be higher if your procedure is performed at a hospital-owned facility. Studies have shown that prices at independent surgery centers are typically 40% less than hospitals and hospital-affiliated surgery centers for the same procedures.
Health Care Blue Book and Medicare Procedure Prick Lookup allow you to compare prices before you schedule your procedure. If you have insurance or Medicare, you also may be eligible for a free screening colonoscopy through the organization Stop Colon Cancer Now. Take the free screening colonoscopy quiz and see if you're eligible for a free or reduced-cost screening colonoscopy.
Digestive Health Centers offer transparent upfront pricing, cash payment options, and flexible payment plans to ease your financial burden. You don't have to miss out on potentially life-saving colon cancer screening, even if you don't have medical insurance. Contact the knowledgeable staff at Digestive Health Centers today for options and advice on how to get screened.
Health care is virtually the only service where the consumer is in the dark as to what it will cost. And that cost is increasingly shifting to you, the patient. Learn more about shopping for healthcare.